Usually, I take these internet quizzes - laugh about them, then immediately erase them from my memory, and move on. However, today I took a book quiz and I guess I am "Love in the Time of Cholera" by Gabriel Garcia Marquez. I read the book in 1995, when I was at sea for two months. It was western Mediterranean - almost everyone on the drill ship had read the book before. Quite a few of them had read it in Spanish. It is a timeless love story.

It is a timeless love story.

In 1980s, I read "Chronicle of a Death Foretold". I was quite young but when a South American author makes a teenager in India wonder if the end of the book could have been really different and was it raining on that fateful day for a long time, then you know you have read a masterpiece. Are we all struggling against the inevitability of the fate every day? - I will blame it on Gabriel Garcia Marquez for putting such a thought in my mind added with my cultural upbringing of Hinduism. Around the same time, I read "One Hundred Years of Solitude". I think I was too young to fully understand how our collective memories and histories are shaped and manipulated. I will read it again , perhaps many times.

When I made this blog I told myself that I will make this space strictly as a palette board for writing and art, and not as a pop collage or a diary. I had promised not to clutter the blog with other stuff unless I felt strongly about it. But I cannot pass a link of myself to Marquez's work into oblivion even it is through a corny computer test.

Bravo, Gabriel Garcia Marquez.

End Note: I would encourage you all to read Marquez's works rather than me giving the gist of his stories.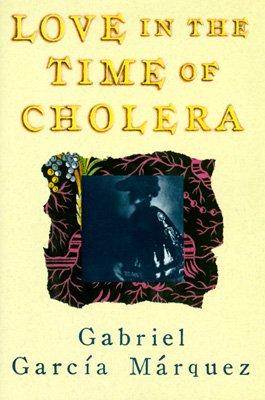 You're Love in the Time of Cholera!
by Gabriel Garcia Marquez
Like Odysseus in a work of Homer, you demonstrate undying loyalty by sleeping with as many people as you possibly can. But in your heart you never give consent! This creates a strange quandary of what love really means to you. On the one hand, you've loved the same person your whole life, but on the other, your actions barely speak to this fact. Whatever you do, stick to bottled water. The other stuff could get you killed.
Take the Book Quiz at the Blue Pyramid.